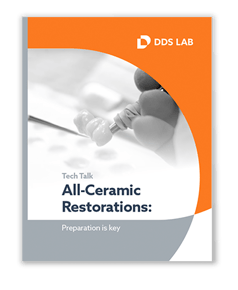 Get a perfect fitting prosthetic every time.

The phrase "the future of dental restorations" seems to appear with each new system that comes along. In the case of all-ceramic restorations, however, this statement may very well be true.


In this TechTalk White Paper, we talk about:
Preparation for all-ceramic restorations
Parameter for reduction of tooth structure
And more...
FREE TECHTALK - ALL CERAMIC RESTORATIONS
Complete this form to download your free copy of our TechTalk.
Complete this form to download our FREE White Paper
We will always keep your information safe.